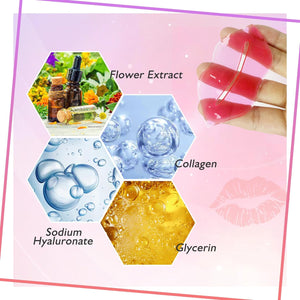 Collagen Lip Nourishing Pink Lip Mask 3 pack
About this item
Our Collagen Nourishing Pink Lip Mask Moisturizing Removes Dead Skin & Anti Chapped, Make Your Lip Attractive and Sexy.

Water moisture Reduces lip wrinkles, anti-aging, lifting, making your skin smooth and firm, increase skin elasticity

This moisturizing lip mask is designed to immediately counteract the appearance of all types of wrinkles and fine lines in the mouth by returning youth-nurturing moisture.

Pink Mouth & Lip Plumper Patch is a lip treatment that is Dermatologist, Clinically and Allergy Tested. This gentle Pink lip mask is not-irritating and easy to use!

Gel Mouth & Lips Age Defying Mask is ideal for firming the affected area caused by excessive dryness, thin skin or years of smoking.