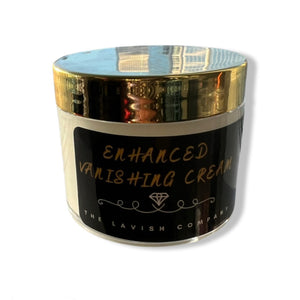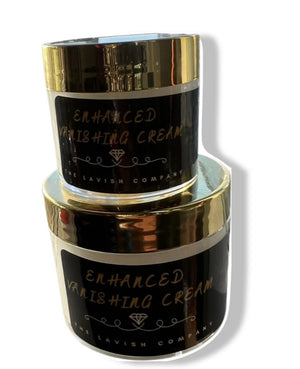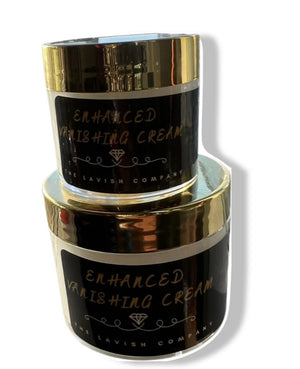 Enhanced Lavish Vanishing Cream: Fast Darkspot Remover
Our ENHANCED lavish cream is a perfect combination of ingredients that targets clearing dark spots, bringing out the healthiness in your skin! 
Our vanishing cream helps to fade dark spots EXTREMELY quicky.
Visible results within 10 days. 
INSTRUCTIONS:
Use on FACE only ONCE daily Use on BODY up to twice daily
Sensitive skin

use every other day on

FACE

and up to twice daily on

BODY

by massaging dime size on dark spots to fade them
 This item can be used on body, but not limited to sensitive areas! PLEASE DO NOT USE ON FEMININE AREAS
For face: apply

ONCE

daily MAX !!!
•
For Body: apply 2xs daily to knees, under arms, elbows, any dark spots on the body

 
•USE DIME SIZE AMOUNT. A LITTLE GOES A LONG WAY
. Combine with our Turmeric Body Scrub for maximum results
Choose between our 30 mls , 60 mls, or 120mls below
* FOR SENSITIVE SKIN, PLEASE TEST ON SMALL AREA FIRST* 
Ingredients: Versaline oil, petreoleum, aha, collagen, aqua, carrot oil, isipropyl myristate, silicone oil, vitamin e, fragrance oil