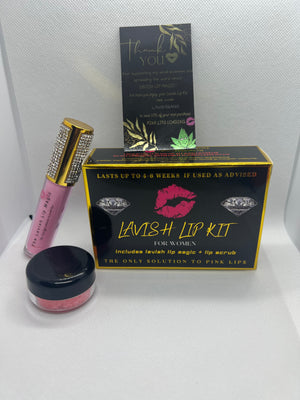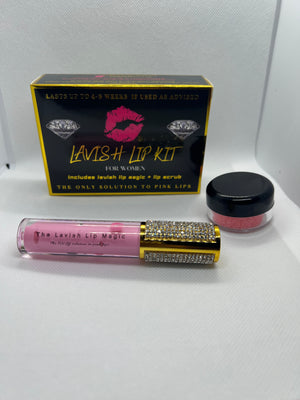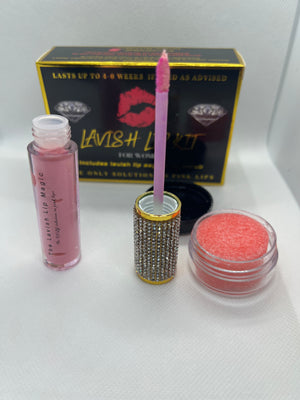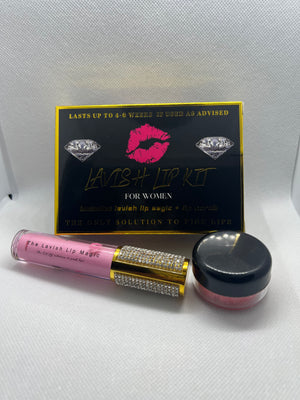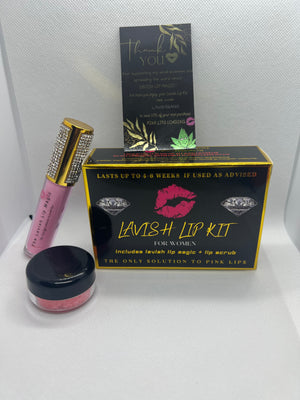 Lavish Lip KIT: For WOMEN👄
*This is our best seller*
Our famous Lavish Lip magic is THE lip lightener that will help restore YOUR lips FAST. This balm is highly recommended and suited for all smokers and provide visible results in as little as days. 

If you suffer from dark lips, then our Lavish Lip Magic is for YOU.
Our Lavish Lip Kit includes: 
our 15mls lavish lip scrub + our lavish lip magic
ONLY
This kits gives you the full experience of the process of bringing your lips back 
Scrub lips 2-3 times weekly with the lavish lip scrub, then apply lavish lip magic
up to 4xs daily
or
all day like lip balm as needed
 - Women kits are about 6mls & lasts up to 40 days if used as advised & there is absolutely NO DIFFERENCE between the MEN and WOMEN kit and/or balm outside of the size and container!
*THIS KIT DOES NOT INCLUDE A LIP EXFOLIATING BRUSH